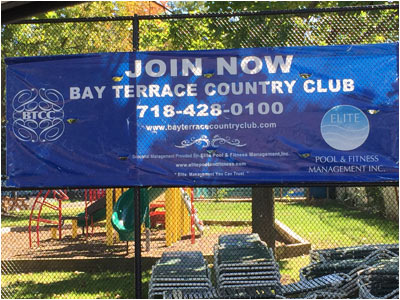 GENERAL INFORMATION
HOURS OF OPERATION:
Memorial Day Weekend through Labor Day Weekend
Club Hours:

Monday – Sunday 
12 noon – 7:00 pm
Showers close at 4:00 pm
* Hours of Operation are subject to change due to the New Normal.
** Smoking and e-cigarettes in designated areas only.
July 1st to September 2nd (Labor Day)
Monday through Thursday: 11:00 AM to 7:30 PM
Friday: 11:00 AM to 8:00 PM
Saturday & Holidays: 11:00 AM to 8:00 PM
Sunday: 11:00 AM to 7:30 PM
Club opens up for shareholders at 10:00 AM
Deep end of the pool will be opened for the swimmimg at 10:30 AM
Club opens for the rest of the members at 11:00 AM
Seasonal members must accompany their guests with a Guest Pass for admission.
Adult guests will not be permitted without a photo ID.
***The pools closes ½ hour before the club hours listed above.***
Guest Passes may be purchased:
Weekday Rates
Adults: $20.00
Child: $15.00
*Book of 10 Children's Guest Passes $100.00
Week-end Rates
Adult $30.00
Child $25.00
Seasonal members must accompany their guests and present their ID with a guest pass for admission to Club.
Rain checks will be issued within three (3) hours of arrival if the pool has to be closed.
BALL COURTS:
Courts may not be reserved. Use is based on a first come first served basis.
DECK FURNITURE:
Only one chair or lounge per person. Furniture may not be reserved.
FOOD:
There is a Cafe on the premises where members and guests can enjoy fresh sandwiches, salads, homemade pizza and many more specialties. No outside food or drinks may be brought onto the Grounds except for bottled water. Coolers are not permitted on the grounds.
SWIM LESSONS:
Our Swim Lessons are based on the American Red Cross Learn to Swim Program and all the Instructors are Certified American Red Cross Water Safety Instructors.
We offer private lessons as well as group lessons. Please call the office for current 2019 rates.
Members receive a discount.